Yesterday I finished the Shakespeare chapter of my dissertation.
That was the last chapter I had to draft of #DevilDiss.
Work's not done, today I need to add a bit on Elizabethan pamphlets I realized I needed in CH 5's history. I need to add a tag at the end of CH 6 that gestures towards
Paradise Regained
and
Samson Agonistes.
Today's to do list is to complete these tasks and print out chapters 4-6 for last looks this weeks before sending them off to my director on Saturday, meeting my 1 August deadline.
That leaves Sunday to finish the last couple of hundred lines of
Beowulf
so I can turn them in on Monday.
Because a look at my calendar pointed out that this week is actually the end of my summer.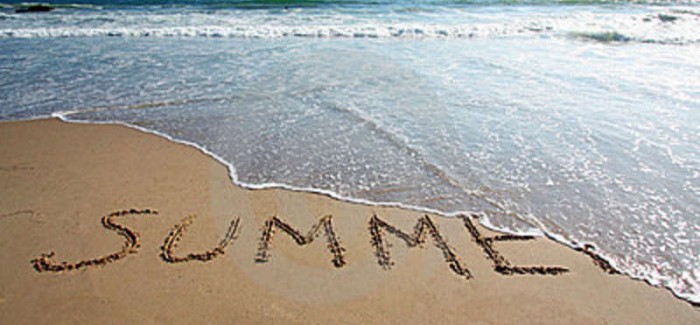 Next week and the week after I have a pre-semester class, a job-seeker's workshop. I sat through a version of this last fall, and have good templates for all my documents. My director looked at my CV last week, so I feel good about that. She has my cover letter, so I'll get feedback on that soon, and she wants me to send revised templates as I complete them the next couple of weeks.
The workshop is designed to not only prep templates, but also support us through the applications the next couple of months.
Next week I'll also start revising CH 1 of the dissertation now that I have my director's notes. I have scheduled one chapter revision per week, with the goal of sending off each as I finish. And all three chapters revised and sent off to my director by the end of August.
Classes start M 17 August. And as I do every summer, I have my list of things I'd like to try/do this year.
At the end of spring semester, I received comments that I was harsh, which got me thinking about whether or not this was gender judging, if I was being judged because I wore a tie and vest to work. If harshness was code for not conforming to gender stereotypes. So I spent money I didn't have (albeit at Goodwill) buying clothes that would make me more accessible. But it also led to other thoughts. About how I wasn't a gatekeeper. That my job as a teacher at the college level was not to police my students. I tried to think about how my teaching at Saturday school and during after school tutoring in high school was always so different than the days when I DID have to police people. So I started thinking of what I did there, of the ways I could be less harsh, more accessible. Which ultimately led me back to my clothes. On the one hand, I don't think I should have to change what I wear. I wear ties because it's easy. Navigating women's professional dress is crap. But maybe there's a middle ground. I plan on trying this out this semester.
Also inspired by the upcoming book How We Write I plan on sharing more with my students how I research, plan and write. Of asking them to explore what they do and why. I've done this in the past, but I want to revisit it.
This semester I'm also teaching my first Early English Survey course. As I thought about the best way to break down so many complex terms and concepts, I came back to the idea of Interactive Notebooks. I also just came across Lynda Barry's Syllabus which has a lot of shared qualities with the IN. I was exposed to these notebooks when I taught high school and coordinated with the AVID program. While I won't require students to keep them, I do plan on modeling it in case they're interested, and the process of creating it will help me teach it.
I also plan on asking students to volunteer every time we have an assignment to anonymously share their work so we can use it in class.
I also want to ask students to share their ideas about grading versus editing before our first assignment so we can both understand where we're approaching an assignment and what they can expect from me, in feedback and support.
For the survey class I'm also encouraging Twitter use as a way to ask questions, a backchannel for understanding. I'll also Storify the tweets each week so students can use them for a resource.
I tried to keep my list of goals relatively small, and manageale so that I can stay focused on these things throughout the semester. Also because I know the first half of the semester I'll also be juggling the job list and applications, I know I need to be realistic about what I can accomplish. I am only teaching two classes, the Early English Survey and an ENGL 110, and I've taught the ENGL 110 before, so I feel good about the workload.
I prepped my syllabi earlier this summer, and built my Blackboard shells, so all that is ready to go in two weeks. I have my color coded notebooks and pens. So I'm all set for school to start.
So what are your goals for the upcoming semester? Do you have things you want to try out? Revisit?